BOOST YOUR COMPANY'S EXPOSURE WITH A FT WORTH SEO EXPERT
Our SEO Expertise is Getting You Found in Google for Your Industry so Your Business Shows Up Everywhere Resulting in More Customers. Customers Are Searching for Your Services…We Help Them Find You.
BUILDING A STRONGER BUSINESS FOUNDATION
The Future is Your Website and We Help You Lay the Groundwork for a Properly Optimized One Attracting New Customers Like a Magnet. Most Businesses Get This One Wrong and It's One of the Main Reasons They're Losing Hundreds of Customers Every Month.
WE ARE YOUR BUSINESS ALLIES IN TEXAS
We take your business seriously. We have an open communication policy, therefore you will always have access to our cell numbers and personal emails. We are forward thinking in our SEO strategies but "old school" when it comes to good old fashioned customer service…We Are Not Just a Voice On the Phone Halfway Across the Country.
CUTTING EDGE TECHNOLOGIES
Staying ahead of changes in the SEO Industry is paramount, especially in Fort Worth. The only way to keep our clients ahead of their competition and dominating the first page of Google is by being students of this ever-changing industry. As mentioned previously, being well informed is 90% of the SEO battle.
RETURN ON YOUR INVESTMENT
Yellow Pages…DEAD, Newspaper…DEAD, Radio…Dead. Who Can Tell if They're Working Anyway? We Create Properly Optimized and Measurable Sites That Become Customer Getting Machines so You Know When It's Working.
REPORTS MONTHLY
Sending you monthly updates indicating changes, rankings and anything noteworthy is of high priority. Remember, what can be measured can be analyzed and changed if needed. Our clients are constantly made aware of any changes in the SEO industry, ranking algorithms
OUR FT WORTH SEO SERVICES…
TAKING OVER GOOGLE'S FIRST PAGE
Being on the first page of Google in your industry is HUGE. As Ft Worth SEO Experts, we specialize in not only getting your business to the first page, but getting it to the first page several times over, looking as if your business owns the page in your related industry.
We also design a strategy so your business shows up on the first page of Google for your main industry keywords, related industry keywords, industry buying keywords, industry synonym keywords and latent semantic keywords. This allows your business to not only take over many more places on Google's first page, but also stay there much longer resulting in more long term income for your business
WEBISTE REDESIGN OR MAKEOVER
Designing an engaging, eye-popping, out of this world visual website is commendable. Most Texas SEO companies can do this and do this fairly well. Where they fall short is in the area of website optimization. You must have a site setup in a way that Google finds favorable…and this changes constantly.
As mentioned previously, we at SEOEngaged are members of SEO mastermind groups around the world, keeping abreast of changes that could adversely affect others not aware of this information.
SOCIAL MARKETING
Social media is a
HUGE
part of ranking websites in today's environment. Once again, there is a hidden strategy that most SEO's just don't use. Google now has to compete with the likes of Facebook and Twitter, not to mention the thousands of other social properties out there.
Over the last few years Google has changed their algorithms' to recognize certain social signals. We utilize that knowledge to help push your website to the first page of Google and keep it there.
WE ARE LEAN
Our company is small enough to care, but big enough to dominate markets. We now live in a world of movement and changes.
The Internet has transformed how we live and because we are based in Texas, we work and play in Texas. We never outsource anything out of the country.
NO CONTRACTS
At SEOEngaged, we are results driven, therefore we're not afraid of month-to-month contracts.
As a matter of fact, we encourage it. Why should any company be forced to pay for results they are not getting?
SEOENGAGED IS DIFFERENT
We do things a little differently than other SEO companies in Fort Worth because we do the majority of the work ourselves. We DO NOT outsource work to countries like India, Pakistan or the Philippines. These are certainly fine countries in their own regard, but something is simply lost in the translation when trying to communicate something as tedious and important as good SEO techniques.
LESS OVERHEAD
We also don't have tons of unnecessary overhead expenses that don't benefit you and your business. What's better than getting the same or even better SEO results that the big boys get at a fraction of the cost? And yet we still get tremendous results.
HIRING AN SEO EXPERT IN FT WORTH
is very similar to hiring an automobile mechanic. You don't necessarily know what's going on behind the scenes, but there is a lot. All you know is that your mechanic makes this complicated machine work at a high efficiency and your SEO company is or should be the same way
RANKING ORGANICALLY COSTS YOU LESS
In 2013 alone, Google received over $40 BILLION DOLLARS from companies that advertise with them by way of pay per click advertising. At SeoEngaged, we can get you more visitors and more customers just like those high paying, Google pay per click advertisers, but at a fraction of the cost.
A DIFFERENT WAY OF THINKING ABOUT SEO IN FT WORTH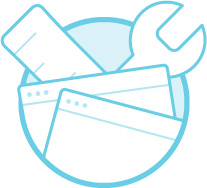 STOP THE SEO CONFUSION
SEO is simply creating an environment so a website will show up on the left, (organic & free) side of a search engine's results pages. That is certainly a simplified explanation but you can click SEO for a more in depth definition. Even though the art of SEO is changing, some of the basics always stay the same.
And that's where we at SEOEngaged.com seem to leave the rest of the SEO pack in the dust. Too many webmasters and search engine specialists are trying to DO IT ALL and that simply makes for a "Jack of all Trades" scenario, and that's certainly not what you want when it comes to your hard earned business dollars.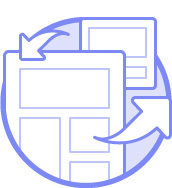 THE INTERNET IS EVER CHANGING
We are members of mastermind groups that include SEO experts around the world. Strategies and techniques change and knowing what's working in Google's eyes at any given time is half the battle. By being a client of SEOEngaged, you benefit from these little known, industry secrets, putting you at the forefront in dominating your competition and taking over the first page of Google.
We are students of SEO and the ever changing Internet. Because we keep up with Google's changes regarding optimizing and ranking sites, we can stay more aggressive in our ranking philosophy while also keeping our client's sites safe and on the First Page of Google.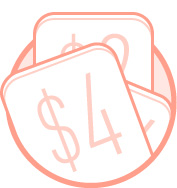 SIMPLY KEEP GOOGLE HAPPY
Everyone is so afraid of Google these days that so many so called Search Engine Optimization specialists are giving very short sighted advice. Most will tell you to just create awesome content on your site that visitors want. While that goes without saying, many are simply afraid to actually "optimize" their client's sites resulting in them NEVER ranking on the first page.
Google is in the business of making money, so they like things a certain way to serve its search engine customers better. We give them what they want and they reward our clients with New Customer visits…Win-Win!
Can you imagine adding just 5 or 6 new customers or clients per month? How about 10? How about 20? I bet that would change the course of your business. You've been working hard and your advertising dollars should be producing Real, Measurable Results, Bottom Line. At SEOEngaged, our specialized SEO services are affordable enough so you see a return of your investment with just a couple of sales a month and are powerful enough to continue that trend for many months to come…Clicking the Button Bellow Costs You Nothing, But Not Clicking The Button Will Cost You Thousands per Month

Click Here For More Website Revenue...